Associate of Applied Science
Do you envision yourself in a management position? If you have a competitive streak, a desire to motivate people, and are interested in a career with great income potential, sales management may be the field for you.
You'll begin by learning the basics of excellent customer service and progress through advanced selling techniques and sales force management. Our Sales Management program prepares you for a leadership position by giving you a comprehensive background in business practices and principles, finance, marketing, supervision, and project management. Whether you have just decided on a career in sales, or are already in the sales force and would like to move into a management position, you'll develop valuable skills that can lead to greater opportunities.
Most classes are offered in a traditional setting, online, or a combination of the two. Interactive Distance Learning is also available at some locations.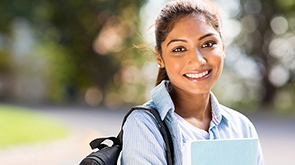 Sales Associate
Customer Service Representative
Inside/Outside Sales Representative
Retail Sales Representative
Business Associate
Living responsibly
Refining professionalism
Cultivating passion
Model professionalism in the workplace
Demonstrate effective workplace communications
Incorporate customer service principles into client or customer interaction
Prepare selling strategies
Demonstrate leadership capabilities to achieve organizational goals
Integrate appropriate sales tools into the selling process
Analyze business information to support planning and decision making
College Requirements
High School Transcript or GED/HSED
Program Requirements
Western Technical College uses ACCUPLACER, a computer-based, online assessment that measures your abilities in reading, sentence skills, and arithmetic. This information will be used to place you in courses that best fit your academic goals. Based on your scores, you may need to take additional general studies course(s) along with the general studies courses required for your program.
Several options for waiving the ACCUPLACER test are available; view the waivers here.
Learn more about placement tests and how they are used at Western: Placement Testing.