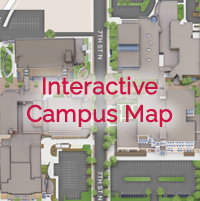 Seeing Western in person is a great way to get a feel for the campus, meet some of your instructors, get your questions answered, or get a close look at the technology you will use in your hands-on learning. You'll also start to develop relationships with your admissions coach, a financial aid advisor, and other staff who will help you map out your path.
Can't make it to campus? View our interactive map to see what Western has to offer.
As a precaution during the COVID-19 crisis, Western campuses are closed to the public, but we are still here for you! Click here to schedule a virtual meeting with one of our admissions coaches.