Distinguished Alumni Award Recipients
2021 – Eric Chrisinger
1980 Marketing Graduate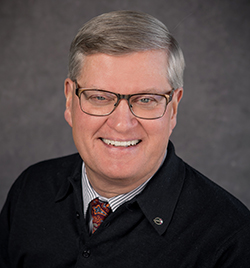 Eric Chrisinger is the President and CEO of Co-Op Credit Union in Black River Falls. He is a strong advocate for two-year education, often touting the strong foundational skills that allowed him to be successful in his community.
Chrisinger began his career at Co-Op Credit Union as a branch manager in 1981, becoming executive vice president in 1988 and finally President and CEO in 2008. During that time, Chrisinger has led many local organizations, including being a former board member for the Black River Falls Area Foundation as well as a member of the Rotary Club. He has also participated in several community initiatives through Co-Op Credit Union.
Chrisinger has a strong connection to Western and its Foundation. He has previously served as a member of the Western Foundation Board of Directors and has been instrumental in securing financial support for future Western students.
Previous Recipients
2020 - Chad Wehrs
2019 - Mao Kong
2018 - Bernadine "Bernie" Hornby
2017 - Robert Abraham
2016 - Diane (Forde) Raaum
2015 - Kyle Bakkum
2014 - Jeff Wieser and Brian Wieser
2013 - Mary Jo Klos
2012 - Rose and Lester "Mike" Levendoski
2011 - Joel Guberud
2010 - Harold Coppernoll
2009 - Lisa Thill
2008 - Richard Westpfahl
2007 - Debra Lash
2005 - Richard Walz
2003 - Terry Rydberg and Keith Steenlage
2002 - Mike Sexauer and Kathy Foust
2001 - Jeff Komay and Cinda Vingers
2000 - Don Jobe and Lynn Smyrk
1999 - Kevin Kobishop and Karen Long
1998 - Karl "Butch" Halverson
1997 - Jim Timm
1996 - Dick Fox
If you would like more information about the past recipients visit https://community.westerntc.edu/DistinguishedAlumni or please contact the Alumni Association at alumni@westerntc.edu or 608-789-6083.