Free training to prepare military personnel for the most in-demand manufacturing jobs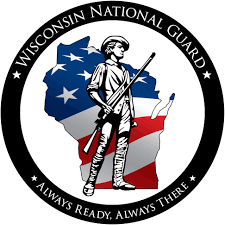 Operation Next provides flexible training pathways in high demand advanced manufacturing careers for members of the Wisconsin Guard and Reserve. It features an accelerated, hybrid curriculum that combines virtual learning online through simulations and multimedia with hands-on, performance-based learning on real-world manufacturing equipment. Operation Next is available for free to active and retired members of the Wisconsin Guard and Reserve, their spouses, and dependents. To learn more, visit opnextjobs.com.
Robotics Technician Program
Operation Next is now enrolling for the Robotics Technician program at Western Technical College. This program combines self-paced online learning with flexible lab hours.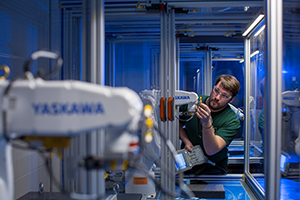 In a modern manufacturing environment, robots can be seen assembling products, stacking materials, and even welding component parts. But behind those robots is a team of people responsible for their setup, maintenance, programming, and operation. Through this skills training, you can expect to gain knowledge in fluid power, electrical systems, control logics, and troubleshooting. The starting salary range is $35,000-$42,000.
Upon completion, participants will have the job skills needed for an entry level career in this growing field. This program prepares you with the knowledge, skills, and abilities to earn 10 nationally portable and industry recognized Smart Automation Certification Alliance (SACA) certifications.
For more information on Operation Next, contact:
Business and Industry Services
Lunda Center
333 7th Street North