Certificate
Not Financial Aid Eligible
Agronomy is the study of the interactions of plant growth, plant health, soil health, and soil conservation. This certificate is offered to help producers or aspiring agriculturalists learn basic skills and techniques to be successful when working in a crop management system. This career field may be of interest if you want to be more involved in agriculture and enjoy working outside with your hands. Course work includes trips to a local network of farms.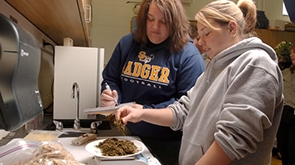 Agronomy Technician
Crop Scout
Soil Classifier
College Requirements
High School Transcript or GED/HSED
Program Requirements
Western Technical College uses ACCUPLACER, a computer-based, online assessment that measures your abilities in reading, sentence skills, and arithmetic. This information will be used to place you in courses that best fit your academic goals. Based on your scores, you may need to take additional general studies course(s) along with the general studies courses required for your program.
Several options for waiving the ACCUPLACER test are available; view the waivers here.
Learn more about placement tests and how they are used at Western: Placement Testing.